Sporting Calendar
Bamford Primary School is very proud of our strong sporting culture. We are a school who recognises the importance of sports for all and aim to encourage our pupils to try and participate in a wide variety of different sporting activities.
Our sports teams compete in the Hope Valley Primary Schools Sports Festivals. Additionally, children can attend clubs which are run at Hope Valley College, through our on-going partnership.
Calendar of Events 2021-2022
Summer 2 Dates
Tuesday June 7th: KS2 Sports Event EIS 9.30 PU return 15.30 Coach booked, collection as normal from school.
Thursday 16th June: Infant Sports Festival 12.40 PU from Bamford to HVC 2 buses booked to take, parents to collect at 3.00pm.
Wednesday 22nd June: Y5/6 Cycle Cross event. 9.15 PU from Bamford to Whitworth Park, 12.00 return.
Tuesday 28th June: Oak class Commonwealth Games Festival. 2 buses booked to take at 9.10am from Bamford to HVC and then 2 buses 12.00pm return from HVC to Bamford.
Thursday 30th June: Y6 Dance and Orienteering at HVC 9.10 PU from Bamford to HVC then return 11.15 from HVC to Bamford 1 bus.
Monday 4th July ALL SCHOOL SPORTS DAY Full day at the Rec. Parents invited from 1:30
This list is subject to change and events may be cancelled at short notice due to unforeseen circumstances and weather. Further details are communicated through your child's Class DOJO.
Sporting Results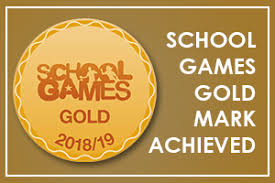 We have maintained our Gold Status. Well done to all involved, especially Mrs Bland, our outgoing Sports Leaders and parents. This is a great achievement, despite the interruptions of COVID 19. Watch out for our new After School Sports Clubs this Spring Term. The Sporting Calendar has been updated and regular photos and results / sports results are shared through the school DOJO site.
Personal Active Challenge!
This half term we are focusing on Core Fitness.
Sports Leaders! (Heroes)
Many of the sports events are supported, initiated and helped run by our Yr6 Sports Leaders.
Run the Batton Challenge Spring 2022
A huge thanks to Mrs Bland for organising our second whole school fitness event. The Run the Batton Challenge has been a huge success and has helped everyone (pupils, staff and families) to 'up their activity levels' following the Christmas and New Year break.
Please remember to pay in any Sponsorship Money - we will soon update you with the total amount raised.